Saturday, 15. August 2020
Poor Lia has such big tits that they are hard for the girl to carry. Her master decided to help the girl out by tying her breasts up in a rope harness. Those melons are bound so tightly that her flesh swells out and her nipples point outwards. It wasn't enough just to get the submissive girl's tits in rope bondage. Her hands are restrained but those legs are left free. This way the chick has the option to run away, only Lia is so scared that she won't dare go against her captor. Just imagine what you can do to this helplessly bound girl!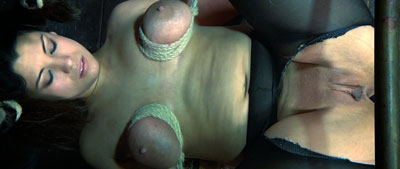 CLICK HERE for more dominated and submissive girls in bondage!