Saturday, 8. August 2020
Master Hugo found such a sweet urban girl that she was just begging to be tied and bound. It seems like the chick has become too much of a city slut and needed some fresh air. He makes sure she gets all the smog-free atmosphere she can handle, but this girl is still going to be gagging. With intricate rope bondage, the babe is tied to a tree in the middle of a hay field. No one in this reclusive space will hear her scream- but we stuck a ball gag in her mouth anyway before leaving!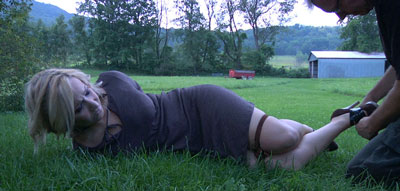 High quality photos and high definition videos of girls in bondage!